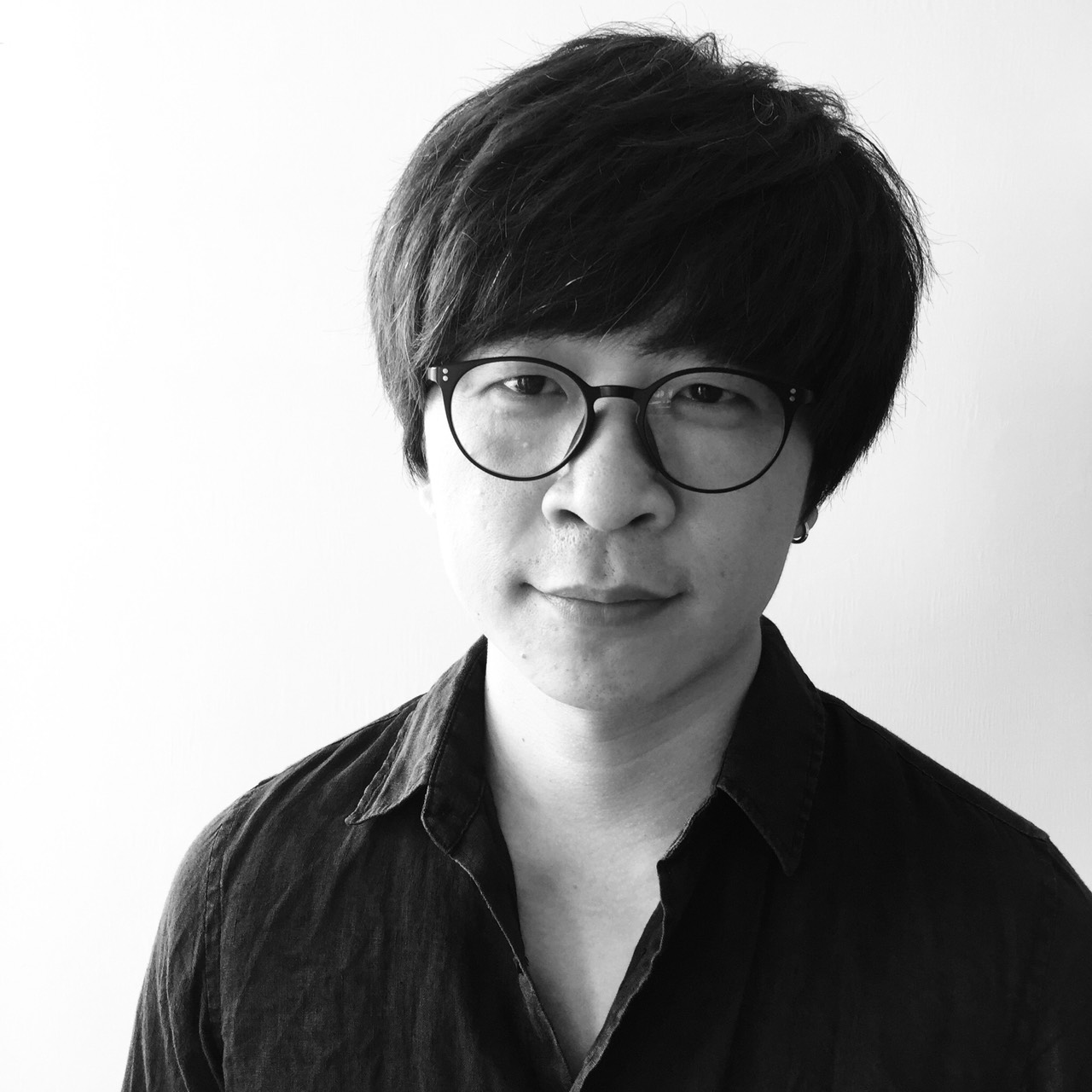 Liang Yue
1976 born in Taiwan
Experience
Xi-Dai, Fei-Xiang and Geng-Lin publishing companies cover design.
Inkjet painting course lecturer, National Chung Hsing University, Taichung, Taiwan.
Inkjet painting course lecturer, Chung Chou University of Science and Technology, Taichung, Taiwan.
Acrylic painting course lecturer, Da-An Department Store, Taipei, Taiwan.
Course of art lecturer, Lien Cheng Computer, Taipei, Taiwan.

LIANG-YUE, with the background of professional design and illustration, still followed his heart and immersed himself in the oil painting world. LIANG subtly blended classic with modern, wildness with moderation and created an interesting painting, which combined contradiction and harmony at once. In the paintings of intertwined bodies, letting us discuss the topic of existence, value and the competition in life. Regardless of beauty or ugliness, the paintings truly reflect the brightness and the darkness of the humanity.
聽不到的真實1

30x30cm

複合媒材 聽不到的真實2

30x30cm

複合媒材 Internet Celebrity 5

146x112cm

Oil Painting Fishing for compliments

Mixed media

100x65cm All we have left No.2

Mixed media

120P Loss No.3

Mixed media

25.5x17.4cm Drifting

Mixed media

47x24cm Pray

Mixed media

50F Introspection

Oil painting

41x24cm Prison No.5 (Let Me Tell You)

Oil painting

30x30cm Living

Mixed media

100x120cm Silence

Mixed media

90x40cm

2018 There was once

Mixed media

90x40cm

2018 Listen No.4

Mixed media

30.2x45cm

2018
EXPERIENCE
EXHIBITION
2019
Internet Celebrity-Unreal Reality
Taichung
Taiwan
2019
Asia Contemporary Art Show
Hong Kong
2018
Art Expo Malaysia
Kuala Lumpur
Malaysia
2018
"Alive" Solo Exhibition
ESTYLE ART GALLERY
Taichung, Taiwan
2014
"Dirty Face" Solo Exhibition
Nagoya University of Arts
Nagoya, Japan
AWARDS
2015
Taiwan Exhibition - Excellence Award
2012
The 2nd Chinese illustrations award – "Best Creative Illustrated Award in the Republic of China"- Excellence Award
2009
Corel Painter original certification Master
2009
European and American Art Forum - CG talk (CG society) - Masterpiece award
Thank you for your subscription!
Please enter valid email!